Team
Audius is a team of entrepreneurs, engineers, audiophiles, and blockchain experts. Our mission is to empower a new generation of audio artists on the decentralized web. We're hiring!
Leadership
LinkedIn
Roneil Rumburg
Co-Founder & Chief Executive Officer
Roneil most recently co-founded Kleiner Perkins' early-stage seed fund. At KP, he was responsible for seed investments into Blockchain and AI companies, including Lightning Labs. Roneil attended Stanford University and previously co-founded a Bitcoin peer to peer payment company called Backslash.
LinkedIn
Forrest Browning
Co-Founder & Chief Product Officer
Forrest is a Forbes 30 Under 30 recipient, and most recently was a Co-Founder of StacksWare, an enterprise datacenter management platform started from a Stanford University research project. The company provides analytics at scale for Fortune 500 customers, and was successfully acquired in late 2017.
Join Our Team
Want to help empower artists across the globe?
Get In Touch
Advisors
deadmau5
Electronic Music Producer
RAC
Electronic Music Producer
3LAU
Electronic Music Producer
Adam Goldberg
Co-Founder & Managing Director, Standard Crypto
Bing Gordon
Co-Founder of EA Games
Tom Schmidt
Partner at Dragonfly Capital
Greg Hazel
Chief Architect at BitTorrent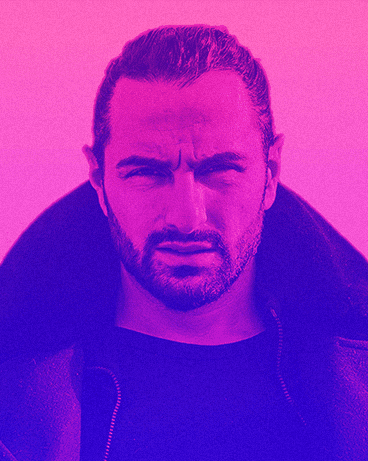 Ash Pournouri
Avicii's Fmr. Manager
Justin Kan
Co-Founder of Twitch
Robb McDaniels
CEO at Beatport
Jesse Grushack
Senior Strategy & Product at ConsenSys
Cooper Turley
Crypto Strategy
Investors
Coinbase

Block Change

General Catalyst

Kleiner Perkins Caufield Byers
Lightspeed

Multicoin Capital

Pantera

Standard Crypto
Binance